Warning: getimagesize(https://encrypted-tbn2.gstatic.com/shopping?q=tbn:ANd9GcQkjT6fiuNc88c1P_RvRRBMedAmRc-XAUY69ixiI9KI-NFAqvV3_j3Fe6GJvKA&usqp=CAE): failed to open stream: HTTP request failed! HTTP/1.0 404 Not Found in /home/laughtar/public_html/wp-content/plugins/londonthemes/londonthemes.php on line 2928

Emoji this,emoji that, emoji everything!
Emoji's are a very popular party theme choice and we got all the how to's for you to throw the most epic Emoji party ever. Keep scrolling for help planning the ultimate birthday bash — now that's a party!
1. Invites
buy these 8 pk emoji invites HERE
Or you can get these cute invites HERE
2. Decorations
DIY Plate Photobooth
Make this awesome DIY photo booth using plates! This would also be perfect as a backdrop behind the cake table.
Photo Booth
Buy this awesome emoji photo booth kit HERE
Emoji Party Lanterns
Get the DIY on these adorable emoji lanterns that are perfect for hanging anywhere.
DIY Emoji Balloons
Make these awesome DIY emoji balloons with yellow balloons and sharpies. or you can buy them HERE
Beach Balls
If you are having a pool party these emoji beach balls are a must. buy HERE
Table Supplies
Mixing patterns such as this mama did is a great way to put together the perfect emoji party!
or go all out with emoji everything! buy this table cloth HERE
Buy these plates, napkins and cups HERE
Emoji In A Box
This emoji box has it all… 8 message bubble shaped napkins, 8 winking emoji plates, 8 cups with space to write your BFFs' name, 1 tablecloth with allover emojis and talk bubbles for special messages, and 1 # Happy Birthday party pennant. Buy HERE
Birthday Banner
Buy this super cute emoji banner HERE 
Decorating Kit
This 7pc decorating kit makes decorating a little easier. Buy HERE
3. Food & Sweets
Emoji Oreo Pops
Make these delicious DIY emoji oreo pops for a yummy treat.
Clémentines Emojis
How cool are these emoji clemetines?
Emoji Gumballs
Put these emoji gumballs in clear serving dishes with little clear bags for guest to fill.
Potato Smiley Faces
Make these smiley potatoe rounds along side ranch and ketchup for a dipping delicious emoji food.
Smiley Grilled Cheese
Get these emoji sandwich cutter and make cute sandwiches. and make COOKIES too!
Poop Emoji Cupcakes
Get the how to on these awesome poop emoji cupcakes HERE
4. Games
Emoji Ring Toss

Get this fun emoji ring toss game HERE
Pin The Sunglasses
Get this fun pin the sunglasses on the smile game HERE
Party Favors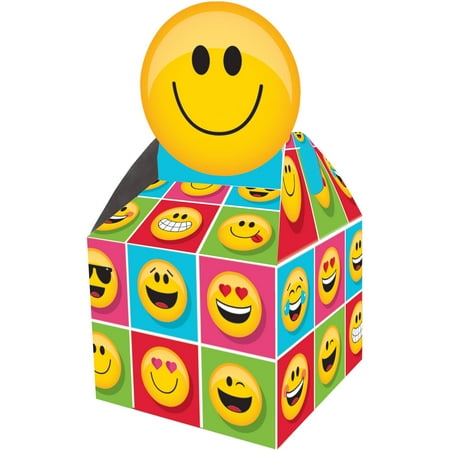 Get these adorable party favor boxes HERE
Emoji 48 count Party Pack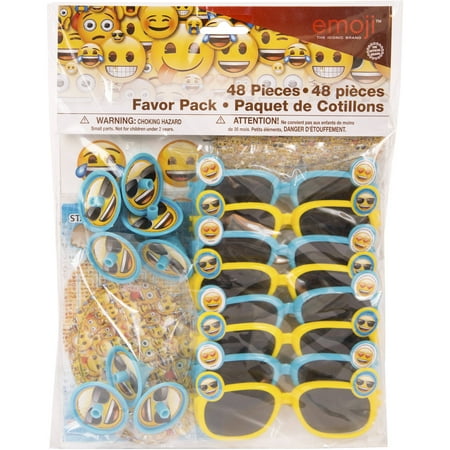 Buy this party pack to fill your favor boxes up and send guest away with a smile.
5. Clothes
DIY Emoji Shirt
Make these cute DIY emoji shirts to wear at the emoji party!
12 pcs Emoji Emoticon Headband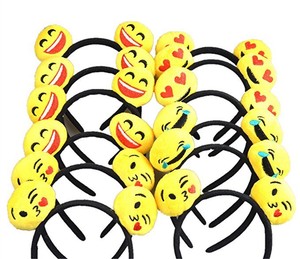 Get your head in on the party fun with these cute emoji headbands.
6. Cake!
The most important part of any party is the cake and these videos show you how to make your very own.
Like this post? Share it!
Related Posts
Follow Us!