According to reports, "Amazon gives four times more sales to the seller in compare to any other online selling portal."
Getting registered on Amazon and listing the product is a quick step to follow, but continuously maintaining and increasing the sales of the product is mandatory and hard to do as it may be a complicated task and includes minute things to be taken care of for creating a brand value and sell more products and generate more profits out of it.
Whether the seller is new and looking for building the empire or already have multiple products listed on Amazon and want to make sales better than yesterday and that too of competitors, they have to take various steps to increase the sales of their products.
Wishing to get products as per Amazon updates and implement an effective strategy to boost the sale on Amazon business? An expert service can help to do the same and grow the business with higher sales. Making efforts on the right place and ways will surely give impressive profit generating results to the sellers on Amazon.
Following are one of the best ways and tips to follow for selling more on Amazon with expert knowledge.
"The best sellers on Amazon are the one who has a Perfect and Optimized Product Listing on Amazon."
There are plenty of ways to stand out and shine above the competitor's listing. Below are some of the successful means to increase sales through Amazon products listings.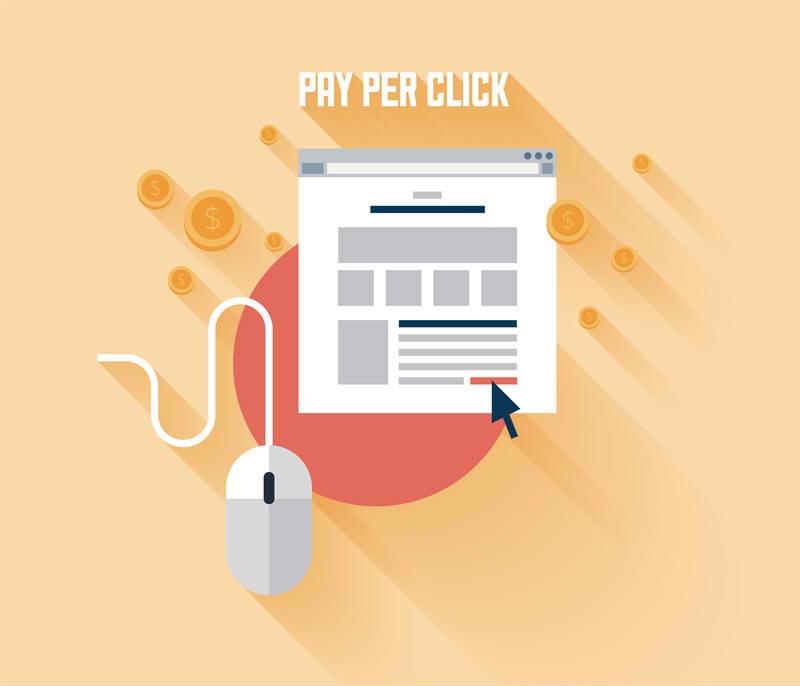 1) PPC Campaigns
PPC campaigns are also known as Pay Per Click Advertisements, and These are the virtual advertisements that a seller can use to increase the visibility of the product and drive out the competition. PPC campaigns are useful for both the new sellers as well as the sellers who already have the products listed on Amazon. PPC benefits a seller to get more by displaying the product top on the search results and the top pages of the product search pages.
Once after setting up the campaign ads for the products, it's crucial to frequently manage the bids on a daily basis as per the results and monitor the results. The seller can drive more sales through campaigns by infusing targeted keywords and increase visibility. One can make as many sales as possible by infusing exact, phrase and broad keywords into their campaign ads.
Setting a perfect budget for PPC campaigns and its spending is also important, as it will save time and money while increasing the brand value and gain more customers. Maintaining and generating profits from PPC campaigns needs analysis and day to day performance look out.
2) Optimize your Product Listing
Product listing derives product information to the customers but to make that listing visible on the top pages of the Amazon search engine needs the product listing to be optimized with enhanced information and including keywords to make the product visible on the top pages of Amazon search engine. This will drive out all the competitors and make your product visibility stronger. A perfect Listing includes Optimized Title, Bullet points, Description, High Resolution, and Attractive Product Images, Enhance Brand Content (to make Detail page different from customers and eye-catching). Keywords are also an essential part of a product listing that will make the product and Brand more visible and drive the attention of the customers resulting in more conversion rates and higher sales. The product listing and its appearance and information should be attractive to the customers, and this can be done with the help of professionals.
If you are looking to launch a new product on Amazon or increase the sales of the currently listed product? You should hire a professional and Amazon expert to save your time and focus on your daily business along with enjoying earnings from your Amazon business with the help of experts. One can't be experienced on every minute thing of Amazon, so there are outsourcing that can help one focus on their business while earning profits from Amazon business with the help of Professionals. This won't only save time and money but also help analyze and scale the business growth at a faster pace.

3) Register your Brand to get EBC on your Listing
"Get your brand registered!", "Enhance the Listing by EBC"
It's far way beneficial and essential to sell the products on Amazon under a Registered Brand. By registering the Brand, one can eliminate and lower the risk of some other person selling under your brand name. It would get a trademark for one's brand selling on Amazon. Unlike a non-registered brand, By registering a Brand one can enjoy features offered by Amazon like EBC (Enhanced Brand Content) that makes the Amazon detail page of the seller more attractive and helps beat the competitor's Amazon detail page. EBC is also termed as a sales booster, as it allows to display more information, attractive product images, and helps to create a brand value in mind of the customer. It's something beyond the Product Listing part that gains more customer attention.
Enhanced Brand Content is a way to provide your customers and potential customers with enhanced product images, content, and features. This feature is only for registered brands, so why not apply for a brand registry and get the EBC done for products and stand out of the crowd by getting a brand registry. All products get listed on Amazon but not all the products sell under a registered brand and this can help the seller to stand out of competition and get more sales for their products and create a brand value while increasing the rankings of the product on Amazon.
4) Drive External Traffic to your Amazon Listing
For increasing the rankings and sales on Amazon, driving external traffic can be useful to boost the sales. This way can help out new sellers as well to increase the rankings of the products. This will showcase the Brand and increase the brand value by reaching to the customers indirectly through other ways apart from Amazon. A great way to drive external traffic is reaching potential customers through different ways such as Social Media, Blogs, Articles, etc. This will create a brand image before searching for a product on Amazon and will result in more sales of your Brand. The seller can attract a wide range of potential customers through Facebook Ads, Google Adwords, Blogs, Articles, etc. Facebook and Instagram ads are very well known due to massive users on those portals. These mediums can help grow the business brand value and indirectly increase the Amazon Product Sales. To increase sales on Amazon, use other portals to drive sales to your Amazon product listings, Get and attract more customers base out of Amazon Marketplace and achieve your sales target and profit goals.
Drive external traffic to your Amazon listing, because not all of your competitors will be involved in marketing their Amazon product listing and thinking out of the box. This will act as a perk in achieving more potential customers resulting in Higher sales and profit in comparison to your competitors.
An expert can help you drive more sales and make your business reach the next level.
5) Use Coupons and Lightning Deals
Amazon Lightning Deals are real deals not only for customers but also for the sellers, as these lightning deals bring more sales due to its exciting pricing and attractive offers. These deals come up on the first page of the Amazon search engine. It shows the brands and their products to potential customers. This deal will gain customer attention as these deals appear as soon as one opens the Amazon web page. These lightning deals attract customers and result in a quick purchasing decision as the lightning deals are for daily basis and deals are offered just for one day. Hence, it will gain more customers in comparison to that of competitor's products.
Coupon codes can also attract customers as they get offers and discounts in the price of the product that they are purchasing, the seller can beat the competition by using coupons codes for its products and gain customer's attention. Coupons and lightning deals may attract customers to buy more products than yesterday and also create a brand image in the mind of customers. Coupons and lightning deals can be a great way when the sales of the seller's products are getting down, and one wants to stand out of the crowd.
6) Make your Product Look Attractive
Product Images are more attractive to the customers, as the images are something that creates an image in the mind of the customers of how the product actually looks and it delivers more of the product features that product description and bullet points might fail to deliver. If you are not expert at clicking photographs, send your sample product to an expert and get the best photos for uploading it to Amazon product detail page. Let your talk and deliver its features to the customers and create a positive image of your brand into their minds. No matter how good the product description is, but if the image is bad and poor in quality, it may create a bad impact on the customer's brand and products. Showcase your product the way it deserves to be shot and displayed in front of customers.
Perfect photography and attractive product image will bring a lot of potential customers.
It is no secret that product images are an essential element of e-commerce. Photograph your product the way it deserves to be shot. Before buying online, customers rely on the overall product images that they see. People believe in what they see. Buying decision may depend on the best look of the product images and convincing product images. Images make the Amazon product detail page look different and attractive. All the product photos need to go through touch-up and editing before uploading it to the product detail page.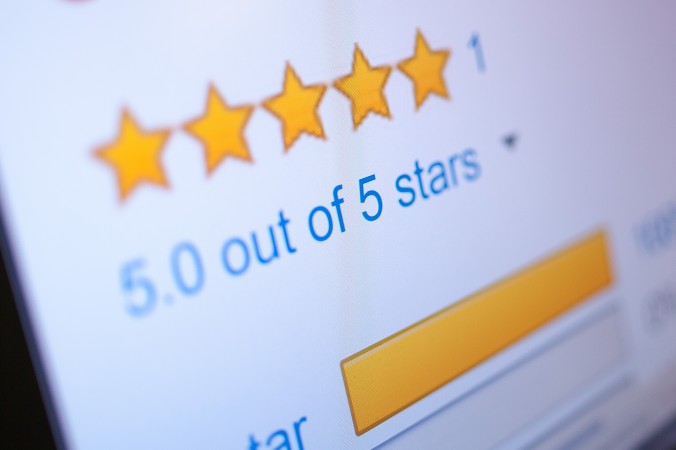 7) Drive More Reviews
Before making a purchase, customers always look to the section customer reviews while buying a product or making a buying decision. People believe and trusts on other customer's experience in buying the same product. They rely on the comments while buying a product. Availing a lot of excellent and positive reviews will not only drive customer's attention and sales but also increases the rankings of the seller's product on Amazon marketplace and category. Reviews build trust on sellers and their product quality. This would increase the number of sales. Good reviews not only creates a good impact but also it can create brand awareness through word of mouth and also let other potential customers know regarding the product and its features and worth to buy the product. Getting good reviews also requires strategy, for customers to leave a positive review after buying the product. It's essential to have positive reviews while selling a product, as negative reviews or no reviews might lead to Account suspension. Almost 80% of customers fail to leave reviews on the Amazon product page. Getting reviews on Amazon boosts the rankings as well as a sale on Amazon. Get your product reviews done to get more sales and higher conversion rates.
" Better the reviews, Better the Sales and Profits".
Don't get tensed due to various sellers out there on Amazon; just take the assistance of professionals to think out of the box and generate sales from your new or existing Amazon business. let's increase the sales by above mentioned 7 ways and earn profits by increasing sales on Amazon. Standing out of the crowd is what makes one better than others and makes them more visible creating a brand value in the marketplace.
Just by staying different from the others can make one sell more and make more profits. So, be smart and Get your listings perfect and earn more through your Amazon Product Listings. Experts are experts because of their knowledge and experience in those tasks and its better to hire a professional to save time and money.
Like this post? Share it!
Related Posts
Follow Us!