Children learn a significant amount about life through play. Studies have shown that unorganized play is one important part of child development, but organized play, especially through team and individual sports is also important.  The benefits of organized sports are numerous. Children learn to follow rules, work with a team, manage stress, and develop healthy physical habits. By starting children at a young age, they can learn to play a variety of sports and avoid repetitive-use injuries that are common in children who only play one sport.
There are several outstanding developmental sports that children should play as they are learning physical skills. When choosing sports for your child, consider the different physical skills and how they compliment each other. But, don't forget the social skills that children learn from playing on teams.
Soccer/European Football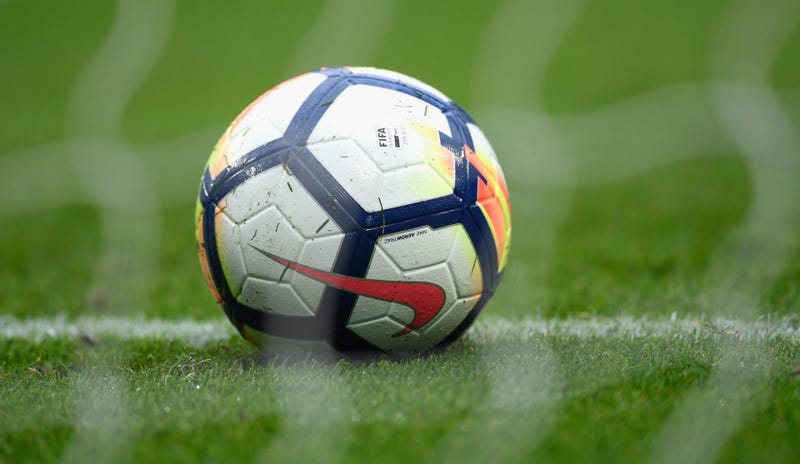 One of the best developmental sports for young children is soccer. This sport is fun and easy for young children to understand. The sport grows as they grow. It's affordable, as children only need cleats and shin guards. Most of the community soccer programs provide jerseys and many even have ample selections of outgrown cleat and shin guards that parents can buy or borrow for the season. Soccer or European football is a great choice for young kids because they get to run around with other kids and kick the ball. In youth programs, children all get to rotate through the goalie position. The games are short, usually based on the ages of the children, and very little practice is required at young ages.  Youth soccer programs usually run in the spring, summer, and fall. Some communities offer winter soccer if there are indoor facilities or if the weather is pleasant.
Ice Hockey
This is another good choice for children because they get to learn a new physical skill. Learning to ice skate at a young age is much easier than picking it up in middle school or high school. Like youth soccer programs, most youth hockey programs have used hockey equipments that can be borrowed or purchased at affordable prices.  As young hockey players are just learning to skate, they often play their games on one side of the rink and they share a goal. Also like youth soccer, players rotate through the positions so everyone gets to try out all of the positions – even goalie.  Youth hockey programs are usually run in the fall and winter. This is a good compliment to soccer, as children get to expel their energy skating around the rink chasing after the puck.
Baseball/Softball
Little League programs all over the country have programs designed for the youngest children. While all sports help children develop hand-eye coordination, hitting a baseball or softball is one of the hardest skills to learn. As children move through the different levels of the sport, they learn how to manage failure, as most baseball or softball players get a hit less often than they do not get a hit.  While failure doesn't seem like something parents want their children to learn, too many children are shielded from failure and do not know how to manage it as adults. But, baseball and softball teach children about failure in a safe place. Another benefit of playing baseball and softball is the time in the dugout. When kids are in the dugout together, they aren't playing with their smartphones. Instead, they are interacting with children their own age and cheering on their teammates. That time cannot be replicated elsewhere.
Gymnastics
This is one of the first sports that many children end up learning. While they might only be involved in gymnastics during preschool and early elementary, they learn coordination, balance, and body awareness. These basic skills will help them in all other sports. They also learn how to stretch. Gymnasts, even at a young age, build strength as they move through the different apparatus. Other than paying for gymnastics lessons, the necessary gear is inexpensive. It can be done with bare feet and the youngest gymnasts can wear fitted tee and shorts. Even if children only participate at the earliest levels that involve basic tumbling skills, they still are learning physical skills that will help as they grow.
Swimming
Everyone should learn how to swim, simply for safety purposes. But, swimming as a developmental sport and a competitive sport is unlike any other. It builds strength and endurance and is an excellent balance to all other sports on this list. Children who learn to swim competitively are a part of a team, but they are also alone against the clock. Like other sports, it teaches children to deal with difficulties and to manage stress. It teaches them discipline,because swimmers practice in rather uncomfortable situations – like cold swimming pools in early morning hours. And, of all the sports on this list, it is one of the few that can be done at all ages as long as there is access to a pool. Learning to swim gives a person a life-long form of exercise.
Children who participate in sports tend to perform better in school than children who do not. They learn to better manage their time and they learn social skills. While these five sports are not the only options that children have, they run the gamut of skills and muscle groups. With soccer and baseball, children can play outside in the warmer weather, while the other three sports are generally played indoors and can be played at any time.
Like this post? Share it!
Related Posts
Follow Us!